Didn't we have a lovely time, the day we went to Ogmore…
Cardiff Rivers Group responded enthusiastically to a call for help from one of its members to clean the River Ogmore on Saturday, 27 October. Our volunteers love a trip to the coast, so we worked in partnership with Brian Jones from Keep Wales Tidy to arrange and publicise an event.
At first, it seemed that there was not much rubbish, so the team concentrated on collecting smaller pieces of plastic (cotton buds, bottle tops, bits of rope) and other nasties that birds would mistake for food.
Then, as the water levels dropped, the full extent of the problem was revealed as tyres — lots and lots of tyres — and trollies could be seen in the riverbed.
The team set to work and spent over three hours digging them out and rolling them up the bank and over to the car park. It really was back-breaking work.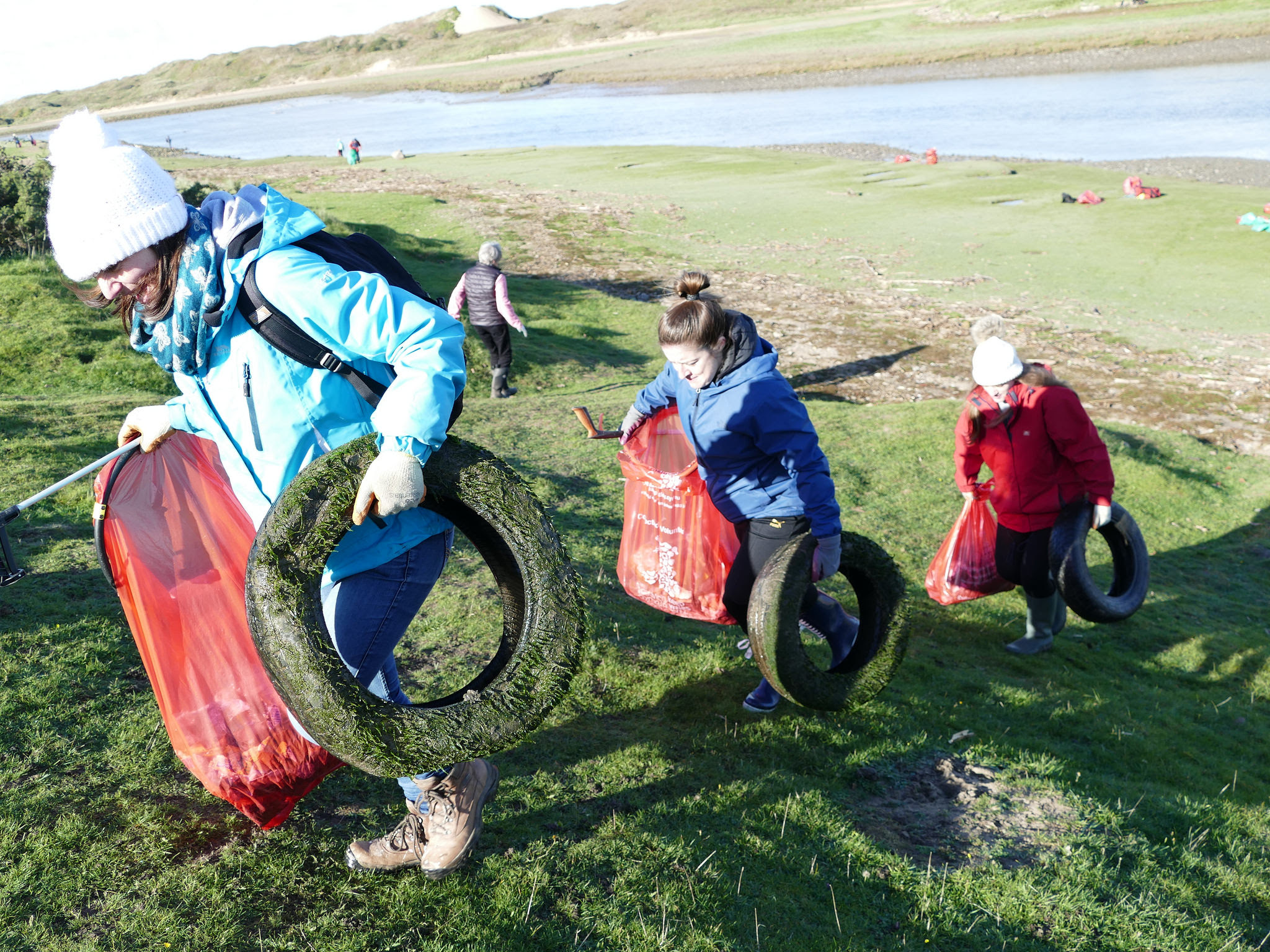 The team collected 203 tyres (including several lorry ones, and even a gigantic tractor tyre!), 5 trollies, several traffic cones, some road barrier, a wheel-barrow, a large gas canister, and 50 bags of smaller litter.  Oh, and the inevitable yellow plastic duck.
A drone video of the group in action can be seen on our Youtube channel.
Local resident, Angela and family, kindly provided teas and coffees for the volunteers as they took breaks during the exhausting work.
Angela said, "A huge thanks to Cardiff Rivers Group and all the volunteers for cleaning this section of the Ogmore River – it was staggering how much rubbish had been dumped, especially the tyres! 
"It was a fantastic morning. I would encourage anybody who enjoys the stunning scenery of Ogmore river to take part in the next clean up and help us maintain its beauty for many years to come."
Nigel Barry, secretary of CRG, commented "It will be hard for people to comprehend but the 200 tyres removed today is a small reflection of what's actually in the estuary. The amount of tyres, trolleys and cones that we saw today is criminal. We had to prize volunteers away from the water in the end! Three and half hours in the bitterly cold weather and tough conditions was exhausting.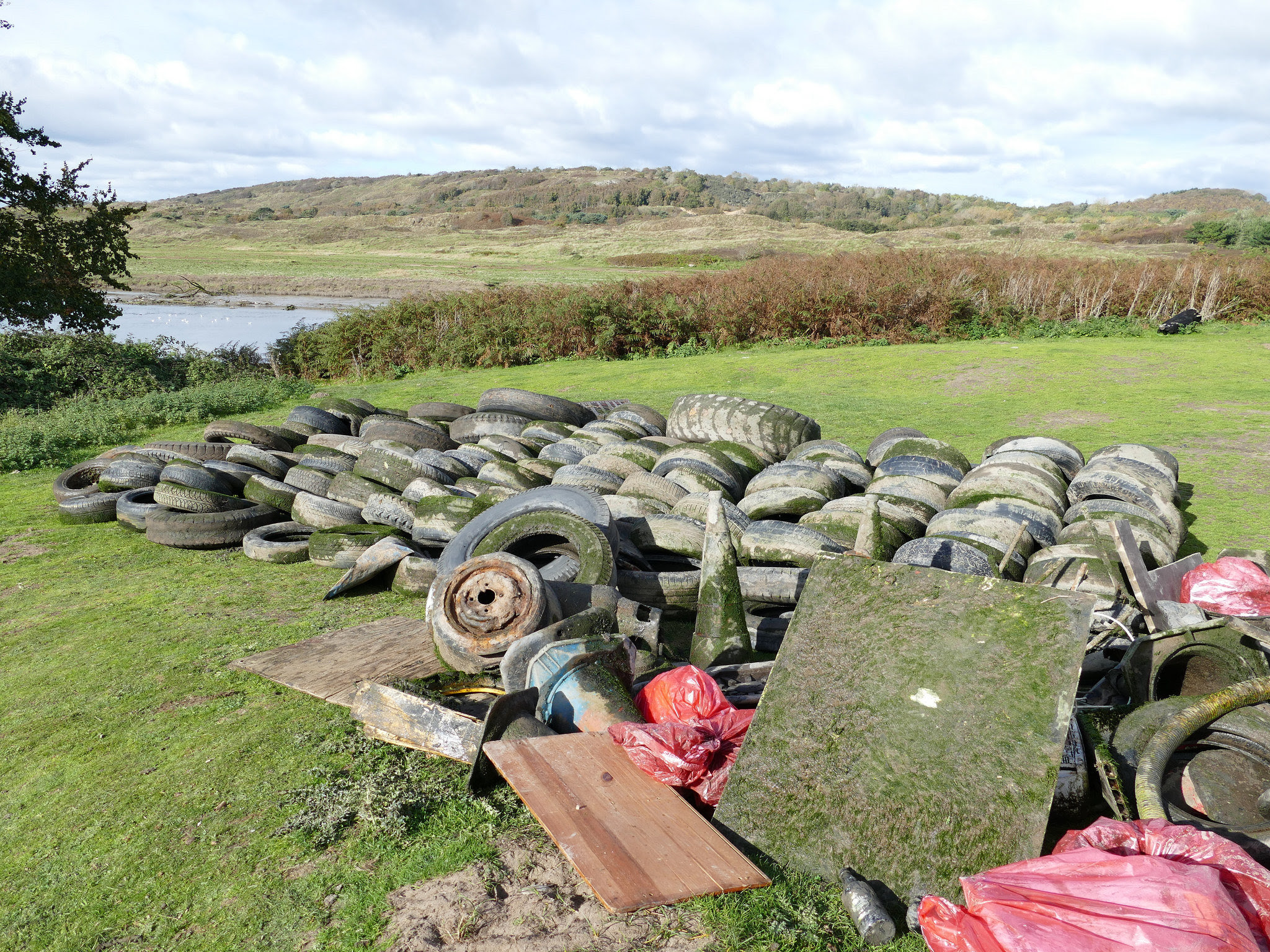 "The estuary is a wonderful habitat for wildlife and we saw lots of bird species, but in terms of littering, the state of this estuary is disgusting and it will take volunteer groups like ourselves years to restore it to its former glory. Even though it's off our patch, we need to schedule a return!"
The team retired to The Pelican pub in Ogmore for a well-deserved drink and were rewarded with free chips!
All the waste collected will be disposed of by Vale of Glamorgan Council.